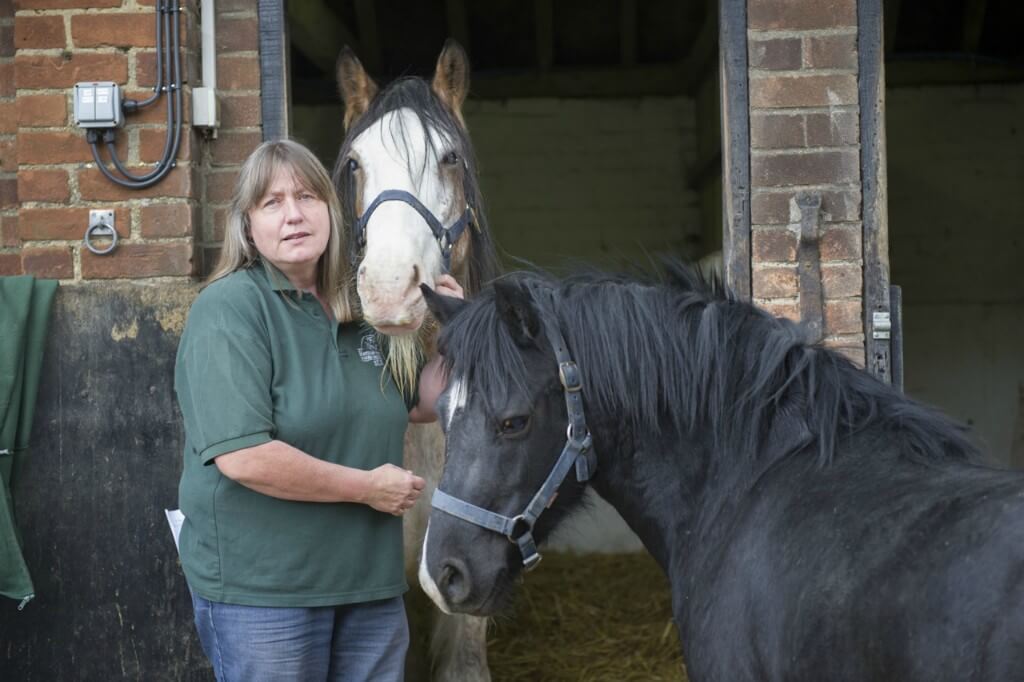 Caring for horses who have suffered abuse
16 March 2021
Remus Memorial Horse Sanctuary in Ingatestone provides lifetime help and care for horses, ponies, donkeys, goats, sheep and cats where they have experienced physical and mental abuse. Their area of expertise is caring for elderly horses and blind horses. They have twice had the oldest horse in the world with Orchid and Shayne, who sadly passed away ages 50 and 52 respectively.
Founder of the Sanctuary, Sue Burton, says: "Our work at the Sanctuary is often likened to that of a hospice - giving these animals, most of which are survivors of the most horrendous cruelty, the very best of care. We want to allow the younger animals to get over their abuse and develop into happy adults; whilst the older animals get to spend their twilight years doing as they wish.
"Nothing is asked of any of them – we want to give them every chance to thrive into old age.
"We are proud to be one of the few sanctuaries that embrace holistic care and therapies as part of our ethos, alongside the traditional veterinary care. This includes Aromatherapy, Shiatsu, Reiki, Bach flower remedies and self-selection herbs".
Tangible outcomes
One of the most touching examples of animals being given the opportunity to flourish, is of horses Hollie and Grace. The two mares were found in separate locations running loose for weeks along busy roads. Both had been abandoned whilst heavily pregnant and had been blinded on purpose, so were extremely disorientated, distressed and narrowly avoided being hit by passing vehicles.
Several years on, they both have each other's company in a beautiful paddock surrounded by hedges and trees with their young foals. Not only do they receive daily sensory enrichment by staff and volunteers, but the young foals act as their eyes to help them out. They can now walk through doorways, find their salt lick, mutually groom each other and do all the things that a sighted horse can do.
"It saved me"
Working alongside Sue and her 10 staff, they have a group of dedicated volunteers who range in age from 11 – 93!
Sue says: "We may be saving animals, but many of our volunteers tell me that it saved them too. They all report such a positive impact on their health and wellbeing – animals have long been an extraordinary source of comfort in a time of anxiety and uncertainty, but even more so during the pandemic.
"One volunteer, who is 81 years old, tells me that volunteering at the Sanctuary this last year has been a life-line as its enabled her to get out the house and have some sort of normality. We are so very grateful to each and every one of them that give up their time".
Sue reports that the Sanctuary has seen an increase in volunteer enquiries since the outbreak of Covid-19. Sadly, she believes that they will also see an increase in animal welfare issues and has already seen several horses abandoned during the pandemic because people cannot afford to look after them.
Impact of Covid-19
The Sanctuary is funded entirely by public donations and fundraising activities, so the impact of a year of cancelled events has been far-reaching.
The dire financial situation prompted the Sanctuary to seek help from the Essex Lottery.
They need approximately £400,000 a year for daily food, water and veterinary care, so every penny really does help. The Sanctuary has a fundraising goal of £12,000 for 4 field shelters. With your support through the Essex Lottery money you can help keep their horses warm and dry from the inclement weather.
Sue adds: "We joined Essex Lottery about 4 months ago – if Covid-19 has taught us anything it's the importance of staying local and investing in local. That really was the main appeal for us to sign up as a good cause. It was also incredibly easy and there were no sign-up costs".
Play the Essex Lottery!
Tickets for the lottery cost just £1 a week with each ticket having a 1 in 50 chance to win a prize each week – that's a better chance than winning other lotteries. The top prize is £25,000!
60p from every £1 ticket sold is donated to good causes in Essex. Your chosen cause will receive 50p whilst the remaining 10p will be distributed to other local good causes.
Play the Essex Lottery, support Remus Memorial Horse Sanctuary, and support Essex!
Our causes are on track to raise £108,139.20 this year
3,466 tickets of our 23,584 ticket goal
More top stories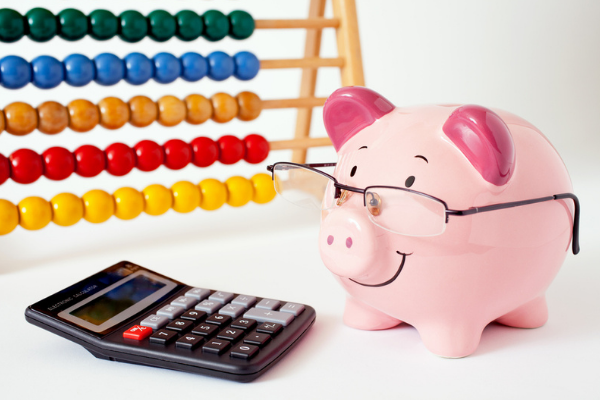 Top 20 Money Saving Tips
When times are tough, is it possible to save money and still be able to support your local community? Follow our top 20 money saving tips, and the answer will be 'Yes'. Recent rises in the...
12 April 2022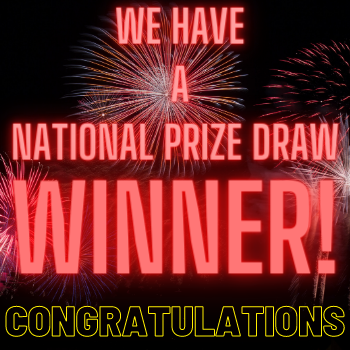 Congratulations to the winner of the £100 Etsy voucher!
We are very proud to announce that a Colchester Samaritans supporter recently won the National Prize of a £100 Etsy voucher and that their cause also received £100! Colchester Samaritan...
23 March 2021
Back to full list
Our causes are on track to raise £108,139.20 this year
3,466 tickets of our 23,584 ticket goal